With 250 million international migrants and over 750 million internal migrants, one in every seven persons in the world is a migrant. Remittances provide a tangible link between migration and development of the countries of origin. At $450 billion, these flows are over three times the total of development aid; they provide a lifeline in many economies, especially in small, poor and conflict-affected countries.
<![if !vml]>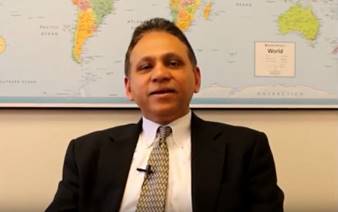 <![endif]>Migration and Development Brief 28, published in October 2017, reports the latest trends in migration and remittance flows worldwide. Watch video presentation (5 mins).
Migration and Development: A Role for the World Bank Group provides a good reading of the state of the literature and policy discourse on migration.
Migration and Remittances Factbook 2016 provides the facts behind the stories on migration, for 200+ countries.
Leveraging Migration for Africa: Remittances, Skills, and Investments, has concrete policy recommendations on migration from a development perspective.
A few other useful resources are:
Diaspora for Development in Africa. May 2011.
Remittance Markets in Africa. May 2011.
Global Economic Prospects 2006: Economic Implications of Remittances and Migration. November 2005.
South-South Migration and Remittances. June 2007.
Remittances: Development Impact and Future Prospects. June 2005.
For the latest data on remittances, migration, estimates of bilateral flows for over 200 countries, and other useful resources, see
Migration household surveys in Africa, carried out in 2010 for the Africa migration reports, can be accessed at: